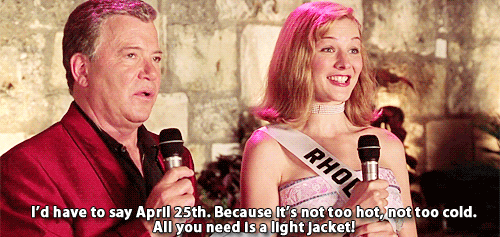 Today is widely recognized as the perfect date (courtesy of Miss Congeniality) because it is "not too hot, not too cold, all you need is a light jacket."
How to Commemorate:
Go on a date.
Go outside.
Wear a light jacket.
Be congenial and smile big.
*Share your photos and celebrations on our Facebook or twitter pages.
Works Cited
Miss Congeniality